Post by saltin on Oct 17, 2015 1:28:36 GMT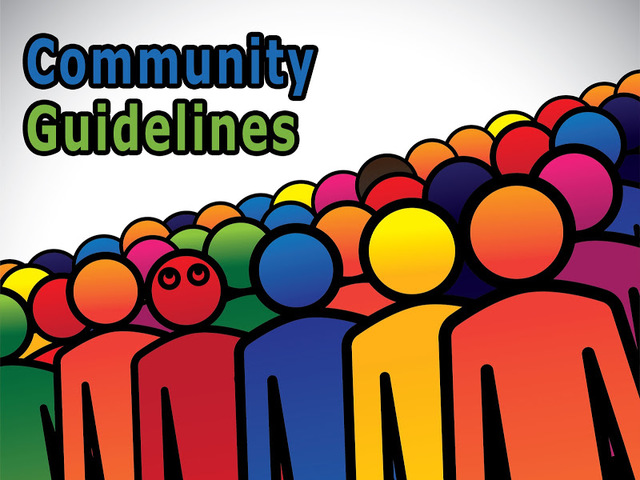 Easytech fan forum community Terms of Use:
Welcome to Easytech fan community, the following rules are in place to ensure that everyone gets along peacefully.
---
I: International membership:
Google analytics shows that our members come from just about every continent, meaning we are a community with a very diverse cultural background. Since our forum topics often involve war between nations, we must take great care to ensure that it is done in good gaming spirit and with no malice or bias. Do not engage in nation-bashing or hate speech of any kind. Heavy politics, current events, terrorism, current (real) wars, and religion topics are also to be avoided .
---
II: Attitude towards others:
Additionally, never bash, insult, or hate on another person. Do not troll, provoke, or incite other members.Repeat offenses may lead to a ban. As in the great majority of forums only one account per member is permitted.
---
III: Inappropriate material:
Vulgar language is not allowed. No personal information of any kind is to be posted. No nudity or related materials are allowed, since this is an all-ages forum. No obscene or extreme gore media of any sort, no glorification of drugs or extreme violence. Do not advertise any content without permission, and do not post copyrighted material. More on copyright at:
www.copyright.gov/fls/fl102.html
.
---
IV: Hacks:
Do not post or link to unauthorized APK's or Modifications to Easytech games that bypass its purchasing system (ie:store). Read more
here
.
---
V: Spamming
Do not derail or spam any topics in any the game boards [WC/EW/GoG].For non-game discussions you can visit the [Officer lounge] board. Common behaviors that can be classified as spam include Triple-Posting (making 3 uninterrupted posts in a thread), derailing threads,or constantly making extremely short one/two words responses. Occasional behavior of this sort is ok but habitual constant practice of it is not.
---
VI: Staff Authority
Administrators and Moderators have the final say. If you have a problem or a complaint, direct it to the Administrators and/or Global Moderators through Private Messages.Do not post grievances in the boards. More on that
here
.
Any member found to have an affiliation with any organization that engages in unethical conduct such as spam,unsolicited messages and the like
risks account closure.
Regular members that have been banned may file an appeal with the administration of this site by mailing their case to
forumappeals@gmail.com
.
---
Editing of the Rules
The forum operators reserve the right to edit, add, or change any or all of the above policies at any time and for any reason.